Happy to meet you!
We like to call ourselves adventuresome seniors. We like doing things that make us feel uncomfortable. It keeps us young and satisfies our curiosity.
A few years back, after studying Italian for some time, we thought that living in Italy for an extended period was the only way we could become fluent. We decided to figure out how we could do that. When our year was up, yes, our Italian had improved, but our perspective on the world had shifted. How and where we wanted to live had changed. And we'd fallen in love again. We decided to write a book about that experience. But that's the other story…Now about us.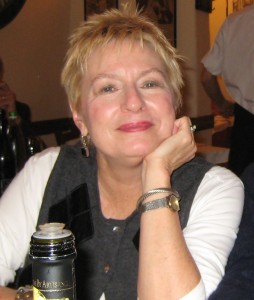 I grew up in the hills of Pittsburgh and kept moving east until I landed in Philadelphia. But I'll always be a Steelers fan.
I guess I was interested in too many things. I never got really good at any of them. But singing and making art were two of my favorites. People say I'm a really good dancer. And I've always loved books.
I was fortunate to work in the telecom industry when that world was changing. I earned an MBA…from the University of Hard Knocks. I learned I liked creating my job from scratch and got plenty of chances to do that.
Most of my life there's been a dog to keep me company and make me smile. Thankfully, since 1989 there's also been John. Our serendipitous meeting was the best day of my life. He introduced me to tennis, and opera, and the Jersey Shore. Three things I came to love.
I like getting involved. Since my retirement I've raised money, organized lecture series and family events, and pitched in to clean up our local environment. I discovered I have a talent for ceramic sculpture. Days spent with my hands in clay, hanging out with the "mud ladies" are some of my favorites. Writing a book was something I never expected to do. For over 18 years I've come together with people over books. But the relationships that grow from sharing your work with other writers are like no other.
The kitchen is my hangout. Sharing a meal with friends, or just for the two of us, gives me great pleasure. I hope you'll try my recipes from our book. Ciao!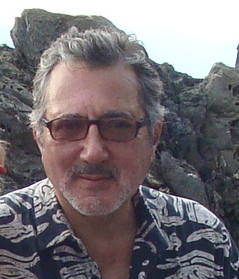 Born on Broad Street not far from where the Phillies, Eagles, Flyers and Sixers ply their trades, a graduate of three local schools (Bishop Neumann High, the Philadelphia College of Pharmacy and Science, and Temple University), it's hard for me to imagine anyone being more Philadelphian than I.
Nonetheless, during the 40s and 50s, if you asked me or my buddies what's your nationality, to a man we'd say, we're Italians. A badge of honor, we knew Italian was the way we could distinguish ourselves from other ethnic groups that surrounded our little world, our little Italy, known to us simply as South Philly. Filled with immigrants from Naples, Sicily and Calabria, we grew up eating the best Italian food, listening to the best music sung by the likes of Como, Bennett, Sinatra, and Deano; rooting for great athletes like Graziano, Marciano and DiMaggio; going to the same schools with other South Philly Italians, Frankie Avalon, Jimmy Darren, Buddy Greco, Bobby Rydell and Mario Lanza.
While growing up Italian, few if any of us kids ever aspired to visiting Italy let alone having the chance to live there for a year. Well, I did live in Italy. More accurately, Nancy and I did. The experience changed our lives. What we learned could fill a book. So, we wrote one.
When you read it, we hope it will inspire you to do something exciting, something adventuresome. For us, it was Italy. For you, it might be something else. Climb a mountain. Write a book. Ask for that raise. Life is short. Find your Italy and do it. Avanti.