Go on a Learning Adventure
Book us to speak to your group or organization. Special purchase arrangements can be made for large groups. Contact us for more information.
The Story of Not in a Tuscan Villa. John & Nancy Petralia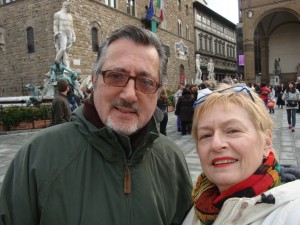 The authors share the story of what led them to live in Italy…and a few of the things they learned. This short program is best paired with a book signing.
"Wonderful. Much to learn."
"Great stories."
Garibaldi: Hero of Three Continents. John Petralia
Before leading the troops to the unification of Italy in 1860, Giuseppe Garibaldi was already famous for his deeds as a freedom fighter in Uruguay and Brazil. A messianic figure, he had the unique ability to inspire and transform students, workers and farmers into skilled, dedicated soldiers. With more lives than a cat, his exploits read like an Indiana Jones adventure. Lesser known is the role he and his "red shirts" played in our own Civil War.
"Interesting piece of history I would never think of looking up."
"Brilliant presentation…Bravo!"
"This was a wonderful and interesting presentation. Thank you."
Off the Beaten Track in Italy Nancy Petralia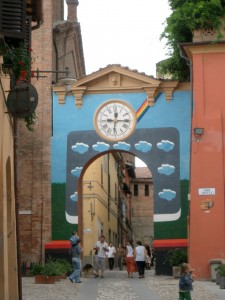 Come along on an Italian adventure beyond the tourist stops. Nancy shares some of her favorite places from their year exploring Italy. Dozza, the frescoed village. The temples of Agrigento. Assisi, home of St. Francis. The baroque city of Noto. The waterfront towns of Lake Garda. And Cesenatico's unusual Christmas display. Get to know an Italy you've never seen before.
"Personalized a magnificent tour–it was delightful."
"Great job. Take me with you next time."
"Excellent presentation and photos."