Writing can be a lot of fun. Or not. John and I have both been writing most of our lives, although not the kind of writing most people want to read. Business writing, a lot of it marketing copy. For a long time, reviewing the books we read was our creative writing outlet. Then a number of years ago we started a series of science lectures on the barrier Island where we lived. They turned out to be very educational and we thought all the island residents should be aware of the ecological facts and issues of our habitat. We pulled together a little team and wrote The Island Blue Pages: A Guide to Protecting the Waters of LBI. Our first experience with publishing a book was a good one.
Not long afterwards we moved to Italy for a year, fulfilling a dream. While living in there, we posted to a blog every few days, with photo albums to accompany each post. It was great fun for us and brought our friends along on our adventures. But we didn't want it to be public. It was just for all of us. When we came home we felt compelled to share the joy and perspective we gained from our experiences in a book.
Writing Not in a Tuscan Villa sucked up our creative energies for a long time. We set up this site and posted a few things, but…there was other life stuff. We have to admit, we've been ignoring the blog for a while.
So when Nora Vasconcelos was kind enough to ask us to participate in this Writers' Blog Tour, it was the kick in the pants we needed to get re-energized. Nora's blog, The Traveling Book Club's Blog, is a delightful mix of book reviews, beautiful photos, and commentary about the writing and publishing world.
The Writers' Blog Tour is sort of a chain letter of people all answering the same FOUR questions. It's a chance for us to talk about why we write and how. I'll pass the baton to Sara Salih, Kim Trotto and Colette Cornatzer. You can read more about them below. So here goes.
1) What are we working on?
At the moment we're plotting (and not in the novel sense) our next book. John got interested in Giuseppe Garibaldi while we were in Italy. He's the fellow who led the Red Shirts who united the country in 1862. We found his statue in every major city, his name on a plaque in small villages, and everywhere there is a Via Garibaldi. He's a kind of real-life Indiana Jones who loved adventure and was always looking for a noble fight.
There's been plenty written about his exploits, but we wondered about the man. So we're visiting as many of the places he lived and fought as possible to see if we can discover more about him than just his battles. We've already visited Sydney and the place he lived on Staten Island. The tour will take us to Sardinia this spring. Uruguay and Argentina are on the list, and perhaps a few other places too.
2) How does my work differ from others of its genre?
Although we're travel writers, we don't write travelogues or the typical memoir. We like to emerce ourselves in a place and comment about what we see and how it might be different from what is expected, or illuminates another part of life. Making discoveries and connections is what interests us.
3) Why do I write what I do?
Nancy: I enjoys bringing the reader along with us. I try to capture the ordinary rather than the grand and I'm happy to share my misconceptions and process of enlightenment.
John: Everything is part of a system and systems are different. I comment on those differences. An creating a story within the story is my goal. It's like Hemingway, there's the obvious story, and then there's the underlying bigger commentary.
4) How does my writing process work?
Neither of us writes every day. Nancy keeps notes, journals and take hundreds of photos when we travel. John keeps his own notes too. All that helps when we're putting the details into the work. Publicly blogging about our latest adventure will be one way we'll test ideas. And we'll join another critique group to get continuing feedback.
Now it's time to introduce you to our next trio of bloggers. Be sure to check them out next Monday, April 28, to read about their writing.
Kim Mary Trotto has written two novels, GOODLANDS, for younger young adults,
and NED THE MAGE KNIGHT, for middle-graders. Kim is currently seeking agents
for her novels. Her young adult story THE LAST MEMORY OF BALLY will appear
in the Webzine Frontier Tales. She has published features and news stories
in weekly New Jersey Newspapers and Air Force magazines. Kim is a member of
the Society of Children's Book Writers and Illustrators and attends two very
dynamic critique groups. She has a degree in Journalism and continues to
pursue her interest in writing for children and young adults though venues
like Gotham Writers' Workshops in New York City. She is married and lives on
the Jersey Shore. She blogs and posts some of her charming illustrations at Kim Trotto.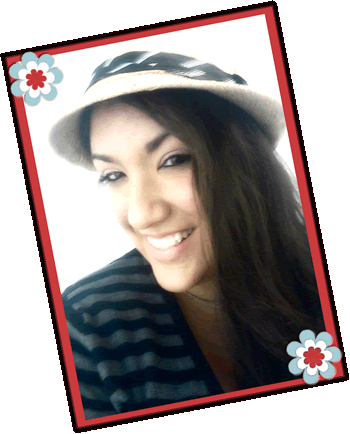 Sara Rose Salih is the author of the new juvenile fiction series, Life As We Note It. This past November Sara celebrated the official release of the first book of the series, Tales of a Sevie.
Born and raised in Texas, writing has always been Sara's passion. She enjoys writing books, short stories, novels, poetry, and anything teen. In her free time Sara enjoys music, photography, and baseball. She blogs at
Sara Rose Salih
.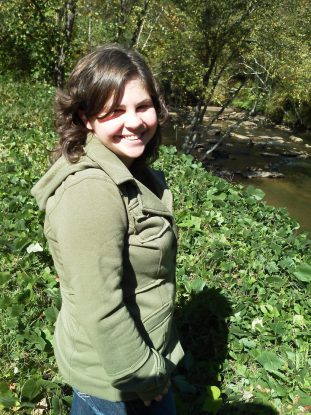 Colette Cornatzer lives in New Jersey and began writing when she was ten years old. Colette's first book, Entertaining Thoughts was published in April of 2013 and since then, she has explored new avenues of publishing with, The Reform published in January of 2014, and Dying to Live published in March of 2014. Colette is thankful to not only be able to do what she loves, but also to share her passion with the world. She blogs at Collette Cornatzer.