We love sharing books. The little group of men and women who came together nearly 19 years ago to talk about that first book still meets every month. Our tastes have evolved over time, but we read fiction and non-fiction. Often we choose a book because we want to learn about a place or an issue.
When we began, John started recording our Book Desirability Index (BDI) in a monthly newsletter. At the end of our discussion each member offers their "word and number." There's no rule about how the rating must be done, just 1-10, and a word that summarizes the book or the readers' experience. It's been interesting to see how people choose their word and how the ratings can vary across the group. Check out the Books We Love page for suggestions for your own book club.
Of course, we'd love to have you read Not in a Tuscan Villa. If you do, and you'd like us to visit with your club via SKYPE, contact us to schedule a time.
Here's a photo of Tammy's book club from Atlanta, Georgia.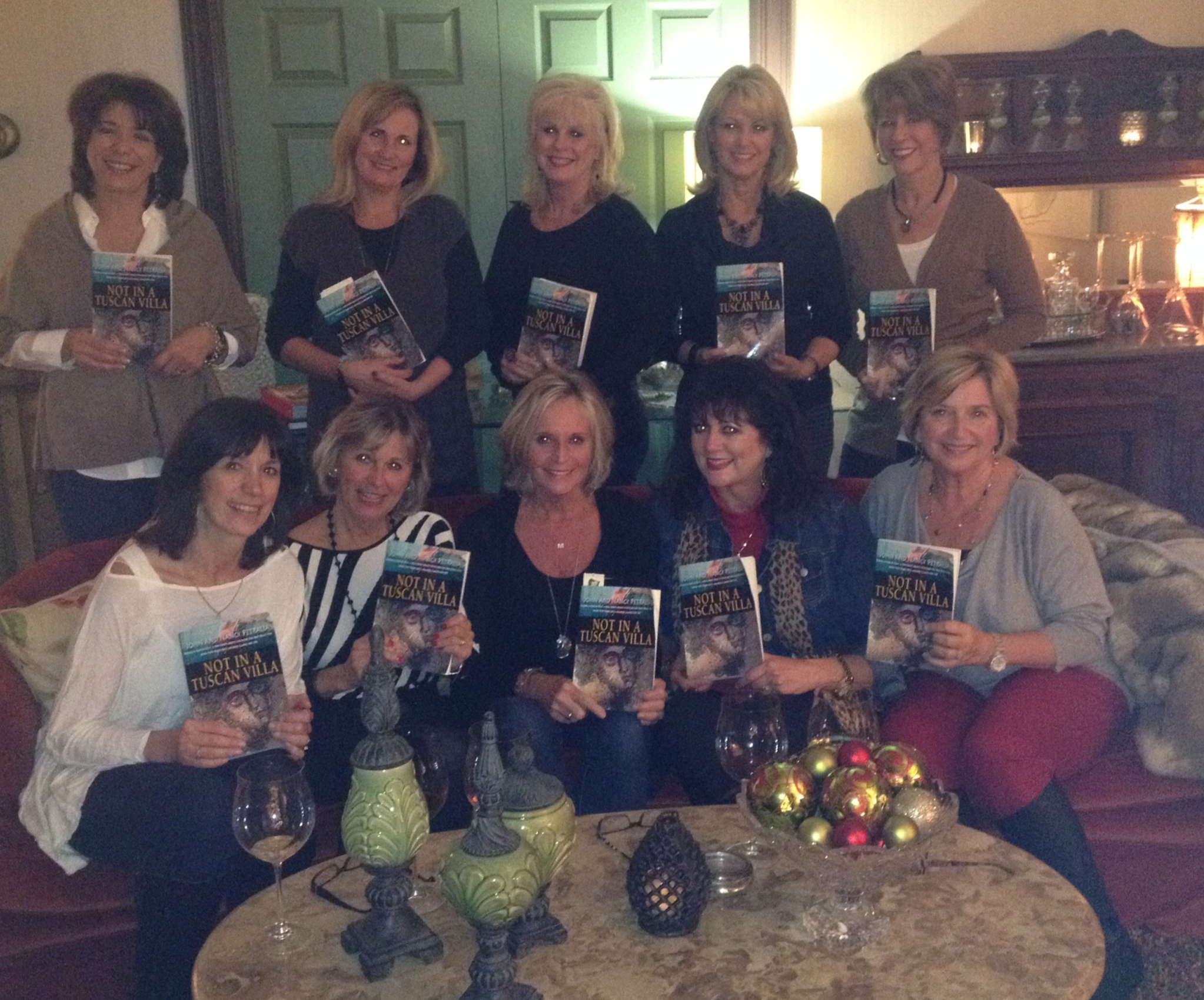 Tell us about your book club.
What makes it special? Why do you enjoy sharing the reading experience.